San Pedro Ceremonies in Pisac, Cusco
Join us for a beautiful ceremony of

rejuvenation and transformation amidst the stunning wonder of the Sacred Valley in Peru

. 
Group San Pedro Ceremonies
Suzanne hosts regular San Pedro ceremonies – please see the website calendar for the current schedule.
Ceremonies are held on our beautiful property; amongst the terraces of vegetables, herbs, fruits, flowers and the sacred Huachuma plants. The garden has been created with areas where people can gather together, or have time alone, and enjoy the stunning views of the Sacred Valley and surrounding mountains, the hummingbirds, and study one's own inner energetic space.
Open ceremonies are usually limited to 6 participants to enable personalised support.
The most significant and effective shift I've had in my life, in the shortest amount of time……ever!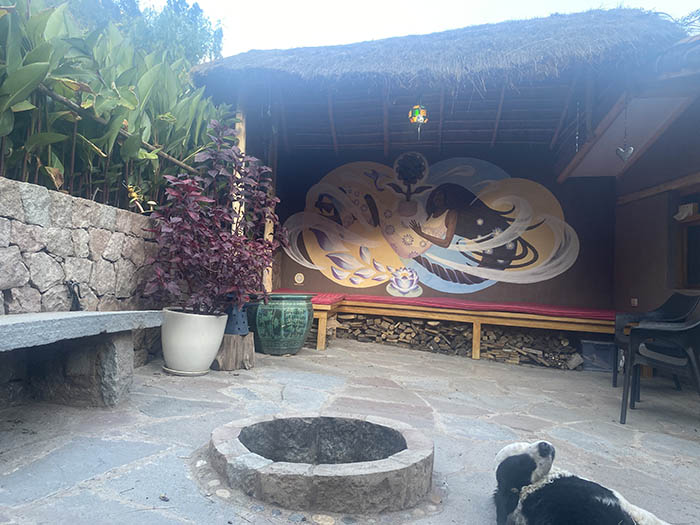 Our intention for holding ceremonies is to create a space of healing, personal reflection, and conscious awareness; where each person feels safe and comfortable, and has the opportunity to fully immerse themselves in this heart-centred medicine, and to experience their own consciousness in a new and profound way. The ceremony is highly personal; essentially a contemplative, introspective, meditative experience.
The ceremony lasts up to 12 hours.  Purified water and hot drinks are available throughout the day.  In the early evening we provide a home-cooked vegetarian meal and yummy dessert.  There is the opportunity to sit around the fire and share a gentle closing space together.
Accommodation is available (booked in advance) at the centre or there is the option of heading back to Pisaq after the ceremony.
The morning following the ceremony we meet to close our time together with an integration session to support participants with their personal process. Ongoing support is also available with our mentoring program.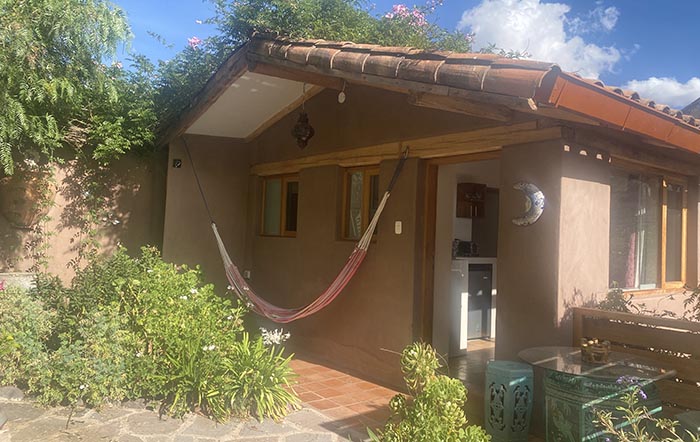 Receiving Huachuma from Sue is a divine match of medicine and practitioner. Her ability to work subtly and skillfully reflects decades of care and commitment to higher realms of healing. Sue is playful and honest which makes her a rare gem in delivering poignant observations during the ceremony, inviting individuals to experience their own hearts with more expansion. Her intuitive wisdom shines through in how she serves medicine, whether handing over a tissue at just the right moment or giving space for someone to work through a painful moment in their journey. I cannot speak highly enough of Sue's integrity in her approach to holding ceremony and the care in which she serves. If you are fortunate enough to drink with Sue, I trust you will join me in immeaurable gratitude for her service.
Details:
Please Confirm:  If you are intending to come and participate in ceremony, please confirm at least 48 hours beforehand, so that we can prepare sufficient food and medicine for everyone. Please let us know at least 48 hours beforehand if you have any specific health issues, are taking prescription medications, or have any particular dietary restrictions and we will try and accommodate your needs. There is a range of accommodation options available for those wishing to stay the night. Bookings are accepted on a first confirmed basis.
Ceremony Day: Please arrive at 8:30 am, catch your breath, meet the other participants and relax with some tea.  For new visitors there will be a short orientation session regarding the use of the medicine, the facilities, and ceremony etiquette, before we begin the ceremony around 9:00 am.  This is to assist you to receive the most benefit from your plant-medicine experience. The ceremony usually ends by 8:00 pm.
What to bring: Snacks for during the day, layered clothing (it can get very warm and very cold), sun protection; hat, glasses, sun block; flashlight, and maybe your sacred talisman or crystal. Mostly, bring an open-heart and a willingness to 'show up' and embrace your experience with the medicine.
Dietary Advice: It is recommended to forgo breakfast on the morning of the ceremony; it can be quite challenging on the stomach level to drink San Pedro, and it is easier on an empty stomach.  Unlike some other plant medicines, there are no specific food restrictions, although one will likely receive the benefits of any personal dietary observances – perhaps eat lightly the evening before. Main thing is to be receptive to the medicine.
Price: US$110 per person